Samantha Somerson, PharmD.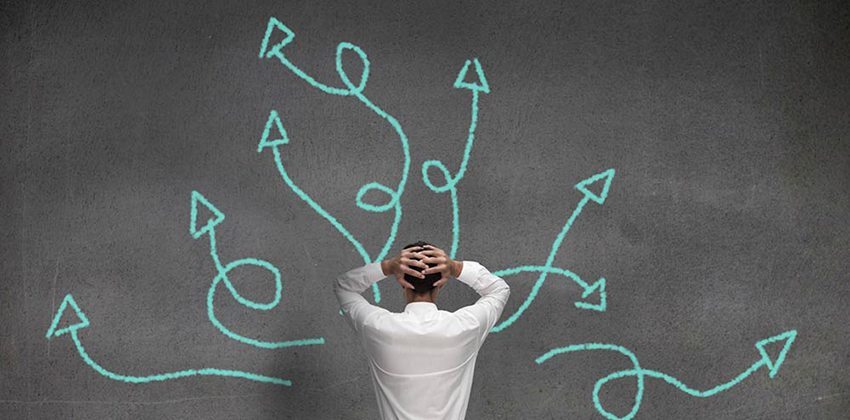 In this day and age, a consumer has innumerable options when they choose where to buy supplements. If you need the supplements that day, brick and mortar stores are certainly options. If you're more of an online shopper, there are a myriad of online supplement retailers; even online giants like Amazon and eBay sell supplements. However, quantity does not mean quality, and there is a large range of caliber when it comes to online supplement retailers. To distinguish between the good and bad guys in this industry, you should check out some consumer reviews that will go some way to painting a clearer picture of how beneficial a product may be or how professional a company is. Because a consumer has so many choices, some of which are very bad indeed, it's important to go through and carefully examine what their options are, so with this article we'll take a look at why we consider Research Verified, which is a supplement manufacturer and online retailer, to be the best option to buy supplement products.
 Why We Recommend Research Verified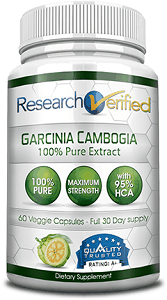 Research Verified manufactures their own supplements and has a large product line that includes supplements for every ailment and affliction from hair growth to weight loss to colon cleanses. Research Verified has very strict standards for an item to be included in its varied product line. For instance, it must be manufactured in an FDA registered laboratory in the USA, it must be in compliance with the US Pharmacopeia's standards for purity and quality, and all the raw ingredients must have been tested by a third party. Additionally, all the supplements must contain a full dose per capsule or pill, they must have received an "A" grade for quality and they must contain no additional contaminants or ingredients that may lower the efficacy or cause any adverse effects.
As a result, you know you're getting a supplement in the purest and most unadulterated form. Research Verified researches the purity, dosage, potency and source of their ingredients in order to ensure you get a premium product and they are able to provide customers with the best prices without sacrificing the quality of their supplements.

Research Verified's trust in their quality control is evident since they put all of the ingredients on the product label so that the consumer can get a chance to see what they're consuming and have faith in what they're purchasing.
Research Verified has a helpful frequently asked question site on their page, and most common queries have been responded to there. Simple questions like "do you ship to Canada?" and "can I request a refund?" are addressed. However, if your query has not been answered and is a bit more specific, you have the option to get in touch with Research Verified's customer service team.  
There are many options available for getting in touch with the excellent Research Verified customer service team. If you prefer talking with a live customer service representative, you can contact them over the phone, and if you prefer composing an email when it comes to customer service help, you can also get in touch via email. Either way, your query will be answered in a quick and efficient manner by friendly professionals who are able to help with any questions about your order.
One of the many perks of shopping with Research Verified is that the checkout process is extremely quick and simple, and even those who generally struggle with computers will find it intuitive and easy to use. With multiple shipping options, you'll be able to receive your supplements less than a week after you've ordered them. You'll be able to choose from a range of payment options, all of which are secure, including PayPal because Research Verified is a Paypal Verified website. Once you receive your supplement, it will be in a discreet package to protect the customer's privacy.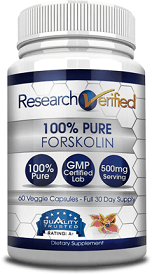 Judging by product reviews and customer testimonials, there is an incredibly high success and satisfaction rate with Research Verified's products. More than 89% of users have given Research Verified a five-star rating. Customer reviews especially touched on how helpful the customer service department is, which is an extremely important field where companies need to excel, and Research Verified does just that. Part of the reason that customers are so satisfied with Research Verified's products is because they come with no false claims or misleading facts. Research Verified will tell you the facts behind the research and then will let you decide. Consumers enjoy the chance to make these decisions for themselves and that comes across in these customer reviews.
Another plus to ordering from Research Verified is the fact that it offers amazing deals that give the customer huge savings when they buy in bulk. For instance, if you choose to buy three bottles (a three month supply) of Forskolin, a popular weight loss supplement, you will receive a 43% discount. If you decide to buy six bottles (a six month supply), you will receive a whopping 53% discount.
It's rare that you find products of such high quality being sold at such low prices, so opportunities like this should be taken.
Why Trust Research Verified?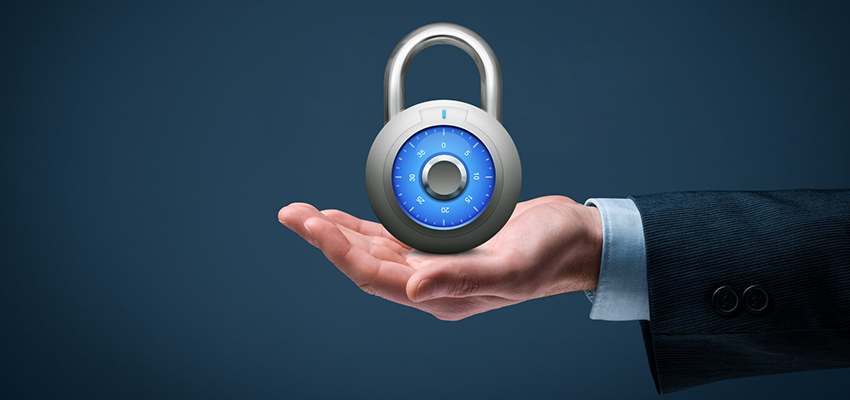 Many consumers worry about their safety of their identity and financial information when they place orders on online stores, and for good reason too; there are plenty of shady websites out there. Well aware of this, Research Verified offers three notable reasons why they should be trusted; they offer identity theft protection, purchase guarantee, and lowest price guarantee, otherwise known as their 3-in-1 guarantee, which should assure even the most risk-averse of buyers. You're covered up to $10,000 for identity theft protection, your purchase is guaranteed up to $1,000, and if the price of the supplement you've bought drops, you're covered by the low price guarantee and are guaranteed a refund of up to $100. This offer is extended to every purchase at no additional cost to the consumer. You'll be able to sleep soundly knowing that Research Verified has your back when it comes to financials.
Additionally, Research Verified is Paypal verified and secured by Norton anti-virus. You can continue to trust Research Verified even once you've received your supplement and have begun taking it. If for any reason you're dissatisfied with your order, Research Verified offers a 365 day 100% money back guarantee. This guarantee is highly unusual since most competitors only offer a 30-day guarantee which only covers the unused portion of the product. All you have to do is cover shipping costs and they'll take care of the rest.
At all times customer information is encrypted and only the company has access to it, so you won't have to worry about anyone getting their hands on your personal details. You should trust Research Verified with your personal information because they have partnered with BuySafe, a security group that inspects online vendors to ensure that they are trustworthy, reliable, and secure. Rest easy that your personal information is in good hands and is not being used by anyone improperly.  This is a highly important factor as some supplements being sold are ineffective due to low potency or even potentially dangerous to consume, so it's very helpful to have a third party review of the supplements. In this area, Research Verified is performing so well there isn't even room for improvement. When it comes to shopping online, it's important to know what to expect. Unlike some other supplement companies, Research Verified will never automatically charge your credit card or put you on an auto ship program. With Research Verified, there are no surprises when you open your mailbox or your credit card statement. You'll only ever be billed when you order something.
Research Verified Reviews – Look What It's Customers Have To Say
Speaking of no surprises, Research Verified is a company that is not afraid of being thoroughly inspected by its customers. In fact, it takes pride in its work and has a policy that encourages customers to read the research and information on the website, all of which is readily available and transparent. When a company has faith in its products and how it runs its company, and actively encourages customers to examine the research for themselves, it results in loyal customers that keep coming back for more. We found a plethora of positive Research Verified reviews, signalling to be true what we already believed to be the case – Research Verified are one of the good guys. 
Conclusion? A Five Star Review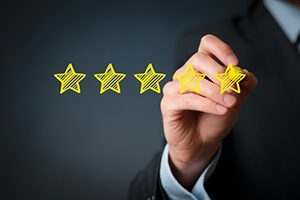 We give Research Verified a glowing five stars because it blows the competition out of the water every step of the way. They have you covered at all times, from the very first time you log on to their website all the way through to when you're taking their supplements. If your experience is anything like that of hundreds of satisfied customers, everything will run smoothly, but if something should go astray, you can rest easy knowing that a money-back guarantee, available for a full year, is only a few clicks away.
Next time you're in the market for dietary supplements, we highly recommend that you take a look at Research Verified because you certainly won't be disappointed.
- 9.9
- 10
- 9.9
- 9.8
- 10
Honest reviews from honest folks at Review Critic.